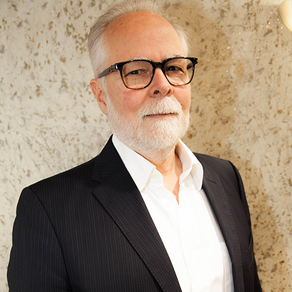 Dr. John Schmidt, M.D.
Dr. Schmidt is focused on the honest evaluation and the realistic expectations for every patient. You deserve to look good and be happy. His consultations are for you to explore and be educated about the options available in order to reach your aesthetic goals. His philosophy is to restore or improve your natural beauty through both surgical, as well as, less invasive methods. He is focused on bringing the most current medical and surgical rejuvenative techniques available to each of his patients. As one of the premier cosmetic surgeons, his opinion is requested from all corners of the United States. He strives for perfecting your vision and is driven by his own high standards. Whether he is rejuvenating your beauty or creating a refreshed new look, his objective is to produce a quality of work that transcends beauty itself. He is a strong advocate for preventative cosmetic treatments to combat premature aging. He has been honored over the years for both his abilities as a surgeon and his countless humanitarian efforts.
For Dr. Schmidt, plastic surgery is a field of medicine that allows him to creatively combine aesthetic sense with technical ability to achieve remarkable cosmetic results. There are few areas in medicine that provide such immediate positive results as a reward for meticulous technique and attention to detail. This is one of the many reasons he is so passionate about his patients.  Dr. Schmidt is a highly-trained surgeon specializing in aesthetic and complex rejuvenative plastic medicine and surgery.
Background and Education
Dr. Schmidt holds advanced degrees from the City University of New York, Columbia University, and the University of Alabama, Birmingham. He has been inducted into several honor societies and has been awarded several honors and stipends at his graduations. Because of his academic scholarship he was able to graduate medical school in less than 3 years. He completed his residency training at Yale and has remained continuously on staff for more than 30 years. He has been a clinical faculty member of Yale School of Medicine, recently becoming an assistant professor, as well as the coordinator for plastic surgery training for residents. Dr Schmidt has had the honor of doing post graduation training with giants in cosmetic surgery including Dr. Howard Smith, MD and Dr. Donald Wood-Smith, MD. Dr. Schmidt has done numerous pro bono surgical procedures at both Yale and St. Raphael hospital. He and his wife have recently endowed a fund at Yale University that assists the surgical residents' staff with outreach programs in Africa.
Patient Testimonials
"Willing to take the time, in an initial consultation, to explore alternatives and explain options. Great start."
"Michelle and Dr. Schmidt are outstanding! Very friendly and they make you feel so comfortable,right from the start. I would highly recommend the office for your medical needs. A+"
"Always pleasant, solves my problems. Known Dr. Schmidt 23 yes."
"Dr Schmidt is amazing! Great bedside manner and answers all my questions without feeling like he is rushing me out. Patient for life!"